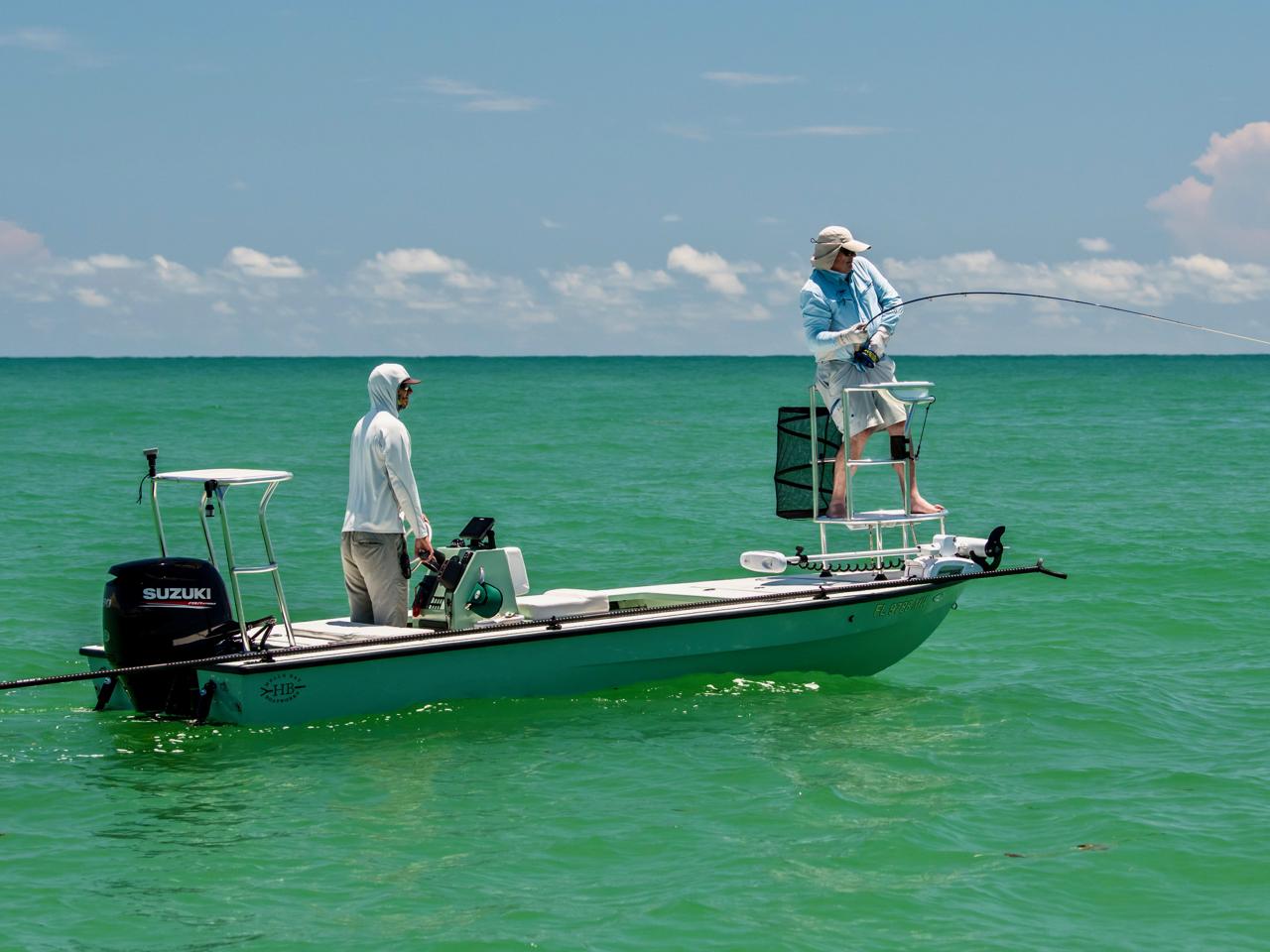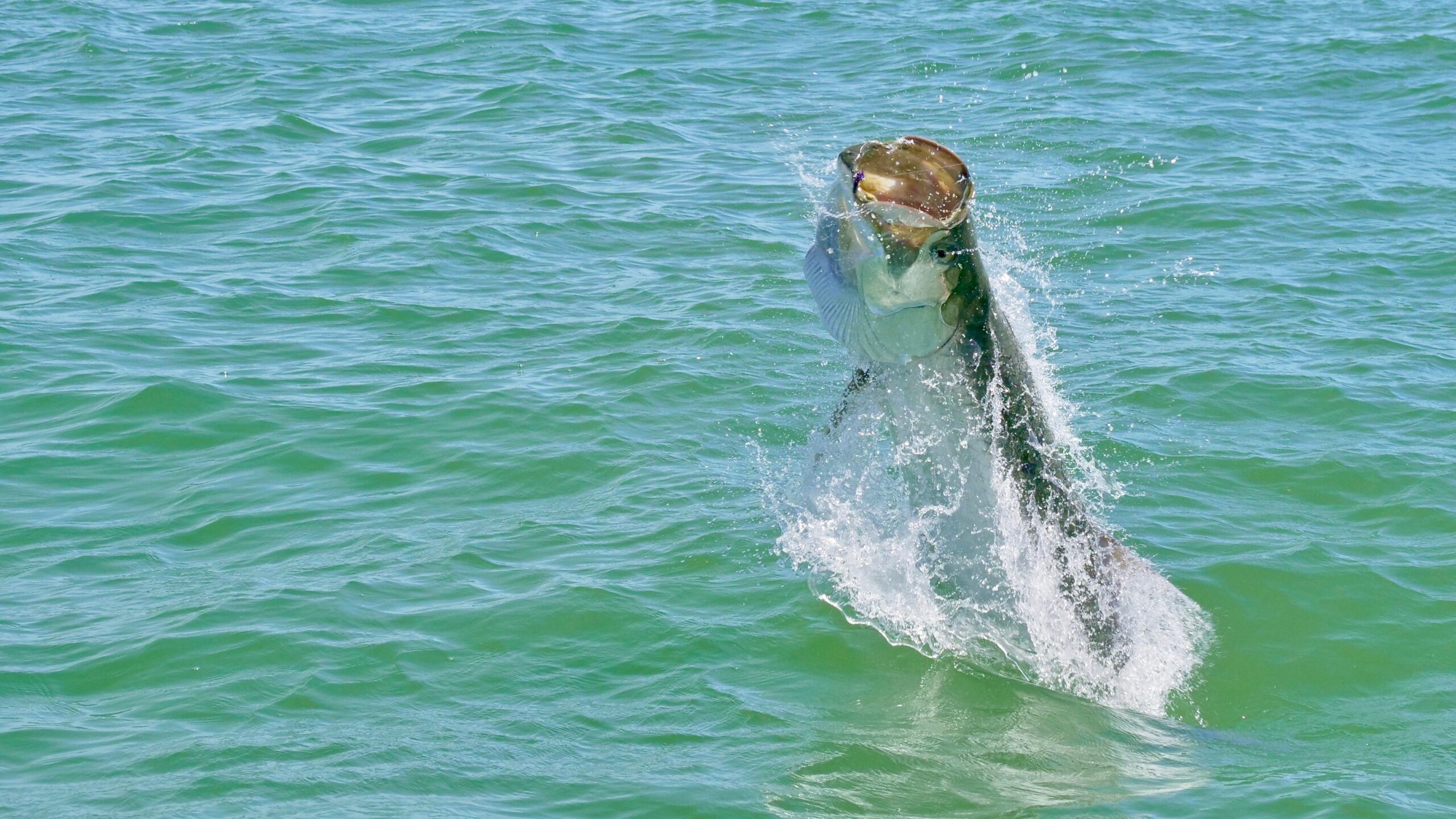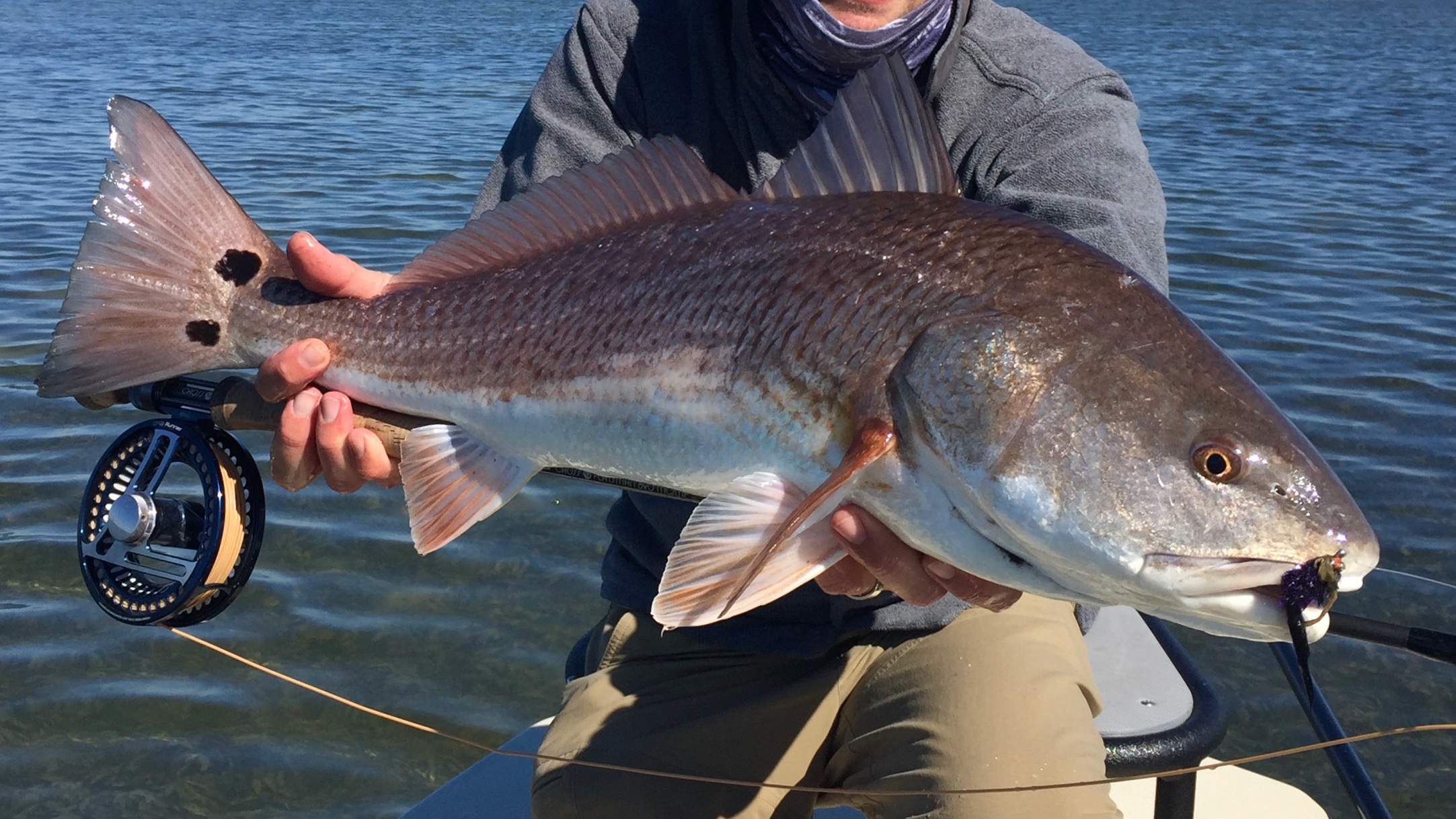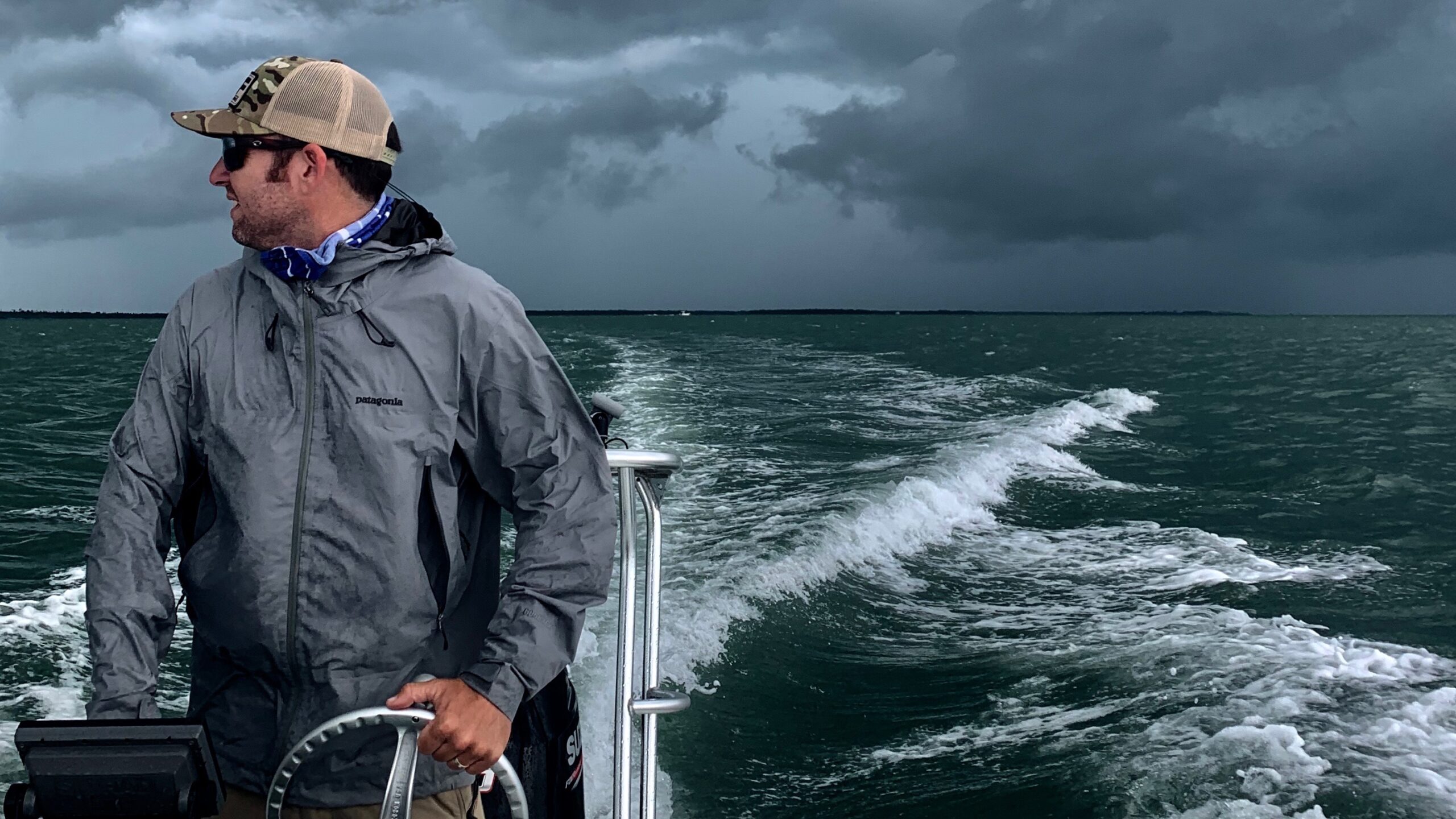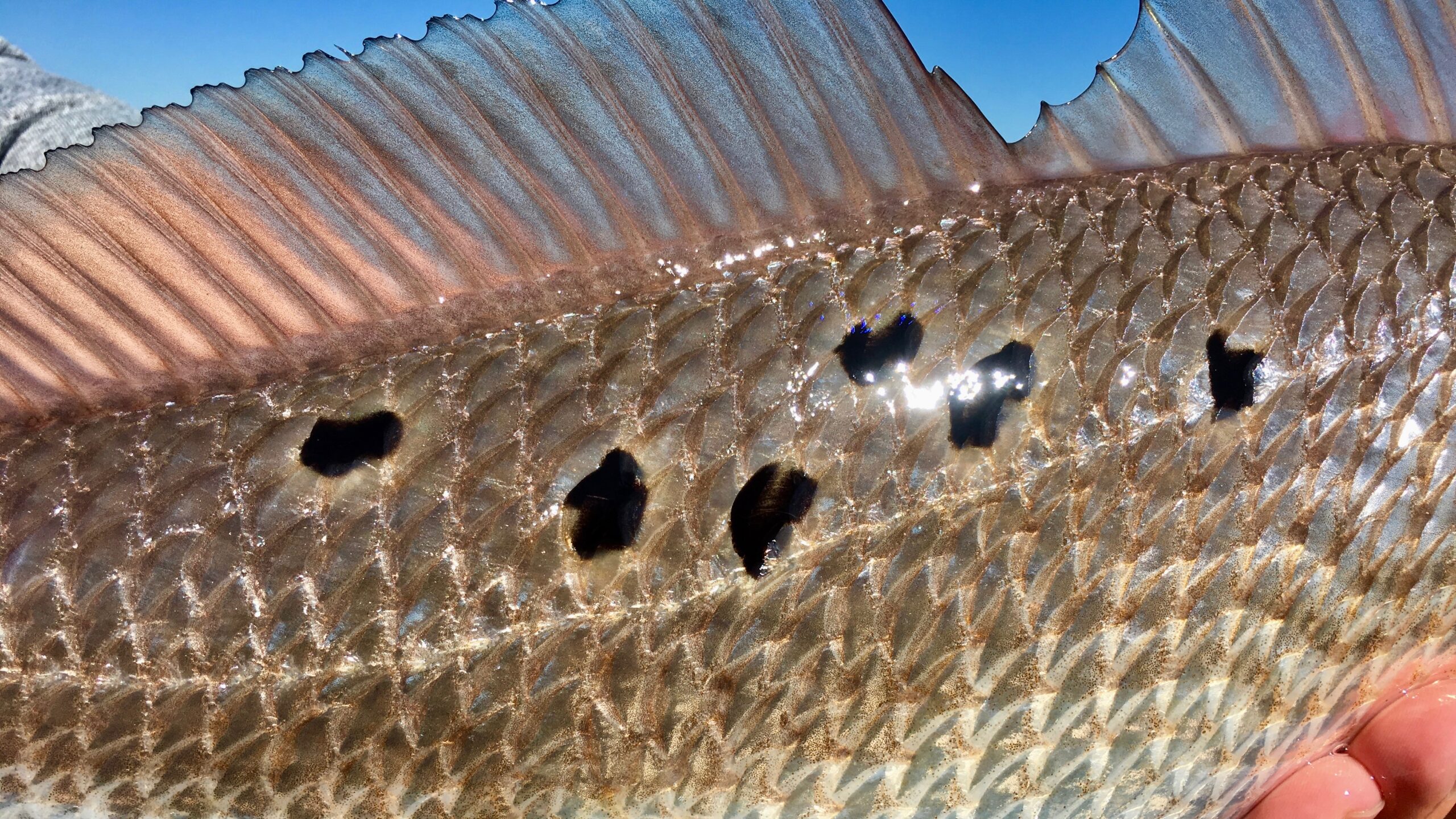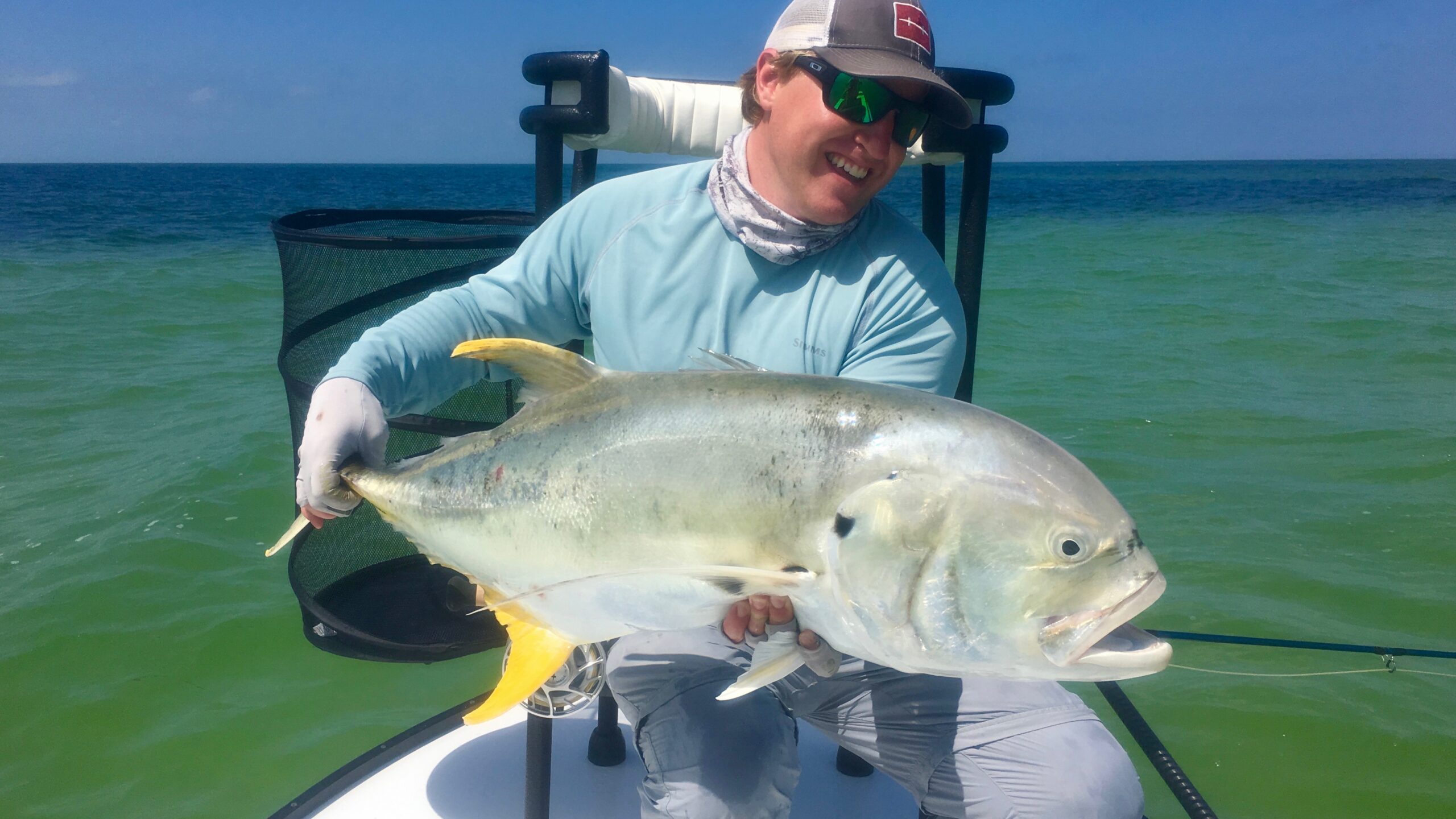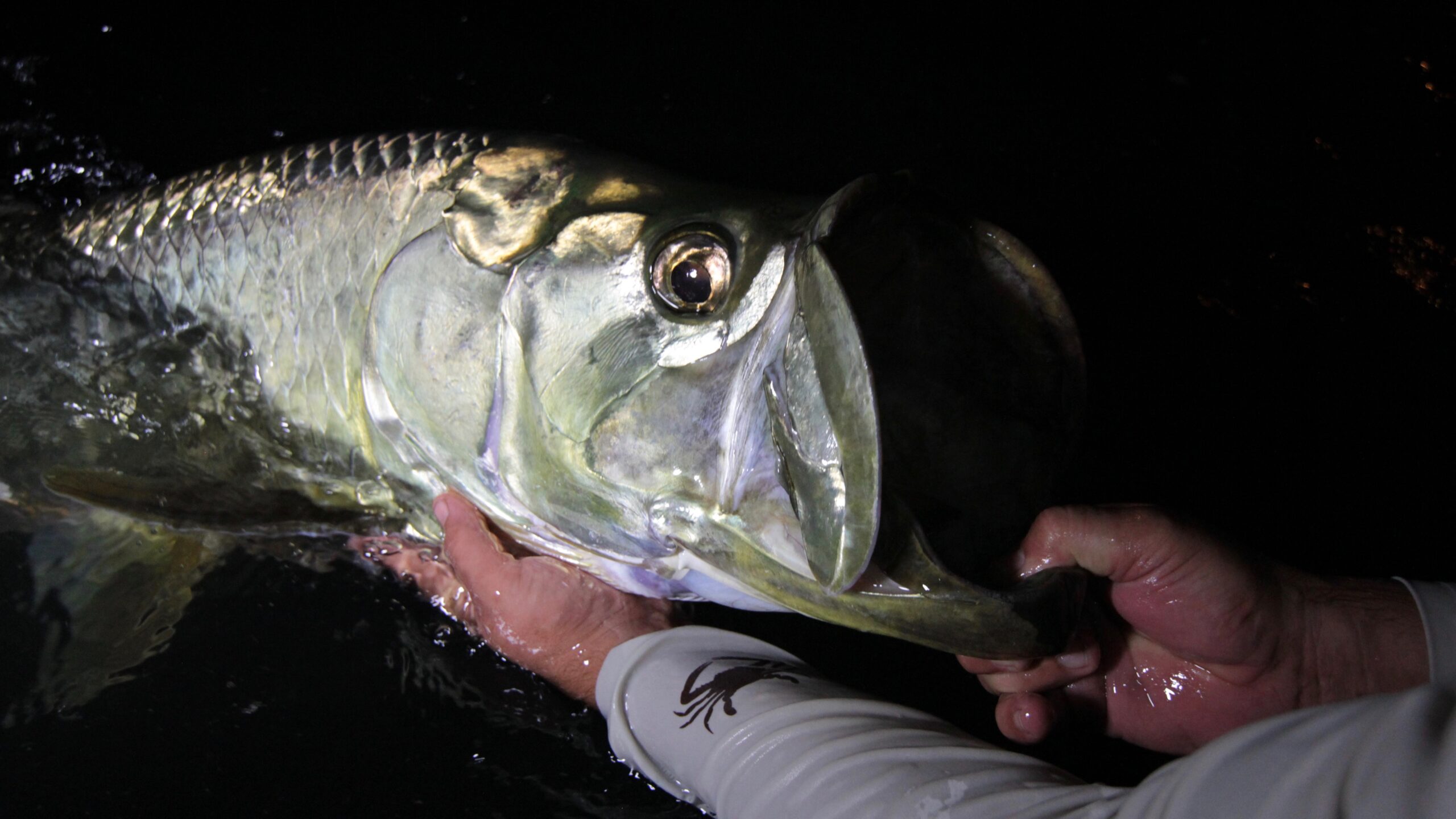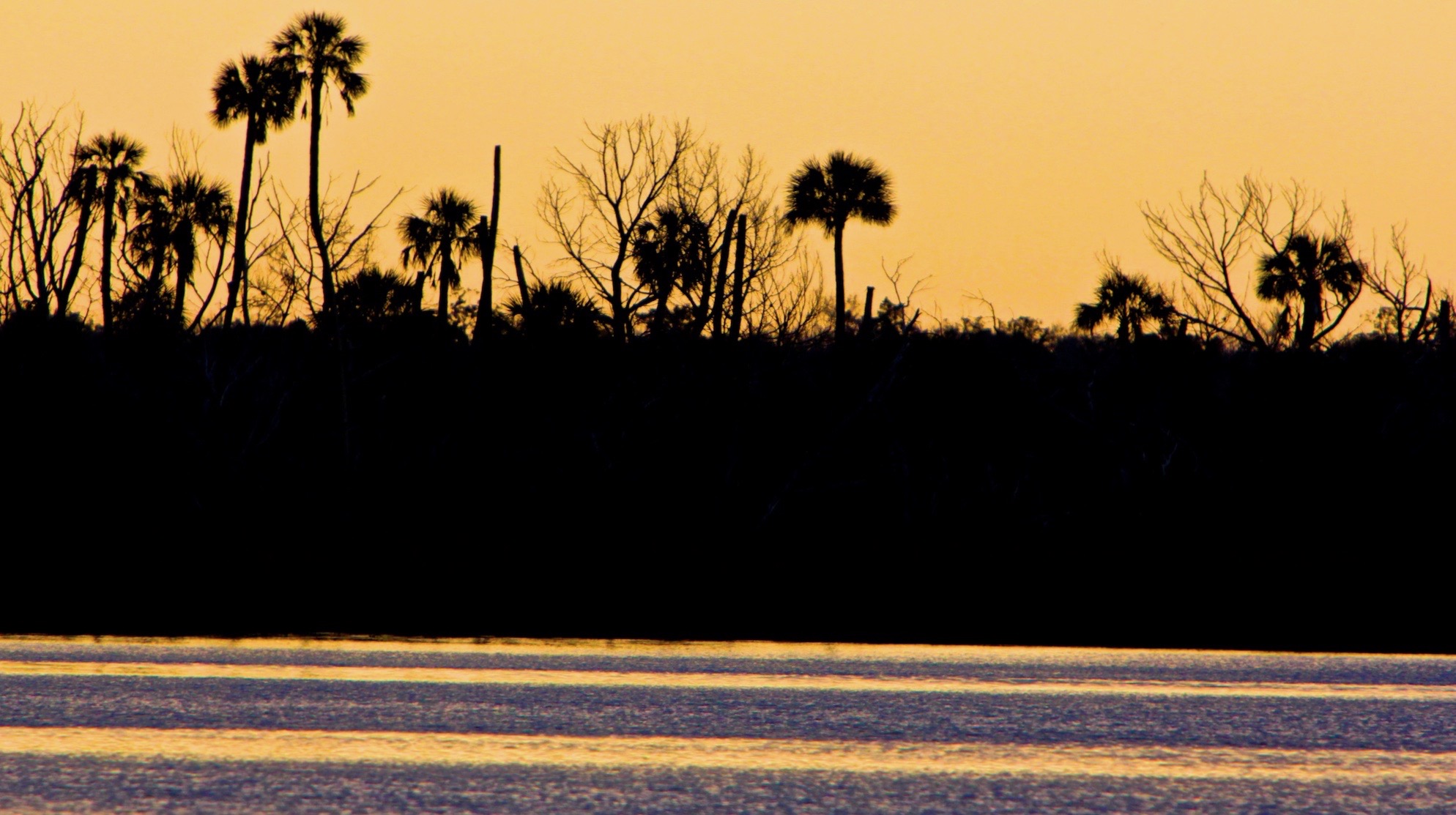 Reserve your next saltwater fly fishing adventure today with Captain Brian Jill and fish the crystal clear waters of Tampa Bay and the Gulf Coast of Florida.  Great fly fishing in Tampa Bay on the shallow water flats and beaches for Redfish, Snook, Tarpon, and more are a short distance away from Tampa International Airport and St. Pete/Clearwater Airport.  From beginner to advanced, all skill levels are welcome and casting lessons are included in your trip.
Group trips are available throughout the year and we will assist with arranging additional guides/skiffs, transportation to/from airport, and advise on the best places to stay in the area.  Feel free to reach out with any questions, we are here to make your next fishing experience the best it can be!
TARPON  (Spring/Summer)
The Tampa Bay Area has some of the most expansive, bright sandy flats around.  Spring through Summer is the best time to fly fish for big migratory Tarpon. Resident Tarpon are available nearly year round in Tampa Bay making this a truly unique fishery that many people overlook. Book your trip now as spots fill up quickly during the season. This is one of the pinnacles of fishing, hooking a Silver King on Fly!
REDFISH  (Fall/Winter)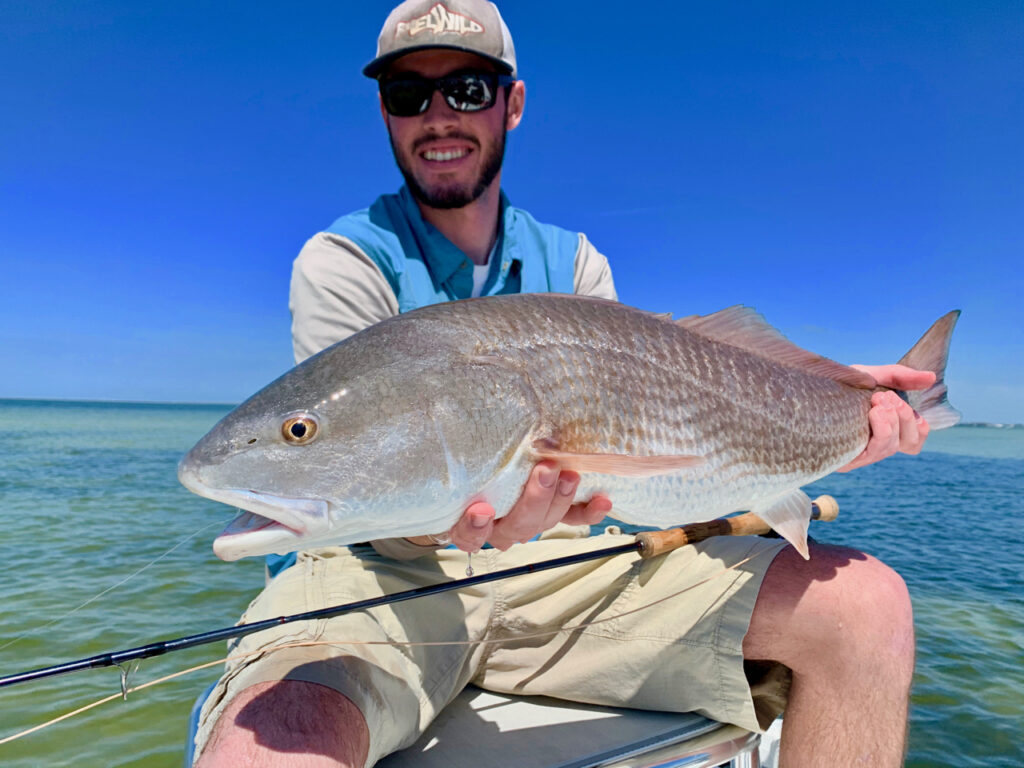 Redfish can be caught year round in Tampa Bay, although I prefer to fish for them in the cooler months. Florida winters remains fairly mild throughout the season with the occasional cold front. In between these fronts we can have bright sunny days that are perfect for sight fishing Redfish on our flats. During primetime it is usual to see large schools of Redfish swimming across shallow water devouring crabs, shrimp, and baitfish.
TARGET SPECIES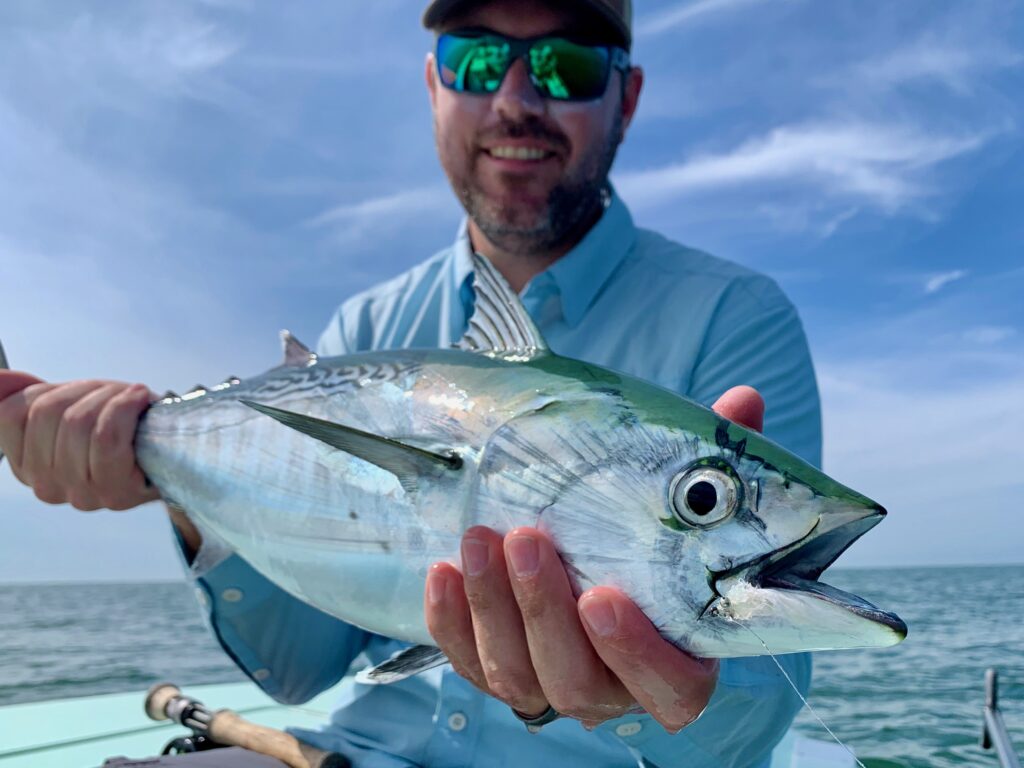 Tampa bay and the Gulf Beaches are home to a huge assortment of game fish species, most of which can be targeted with a fly rod. Some of the better known fish that can be targeted are Tarpon, Redfish, Snook, Black Drum, Speckled Trout, Cobia, Bonita (False Albacore), Shark, Pompano, Mackerel, and more. There is always something worth targeting here.
NIGHT FLY FISHING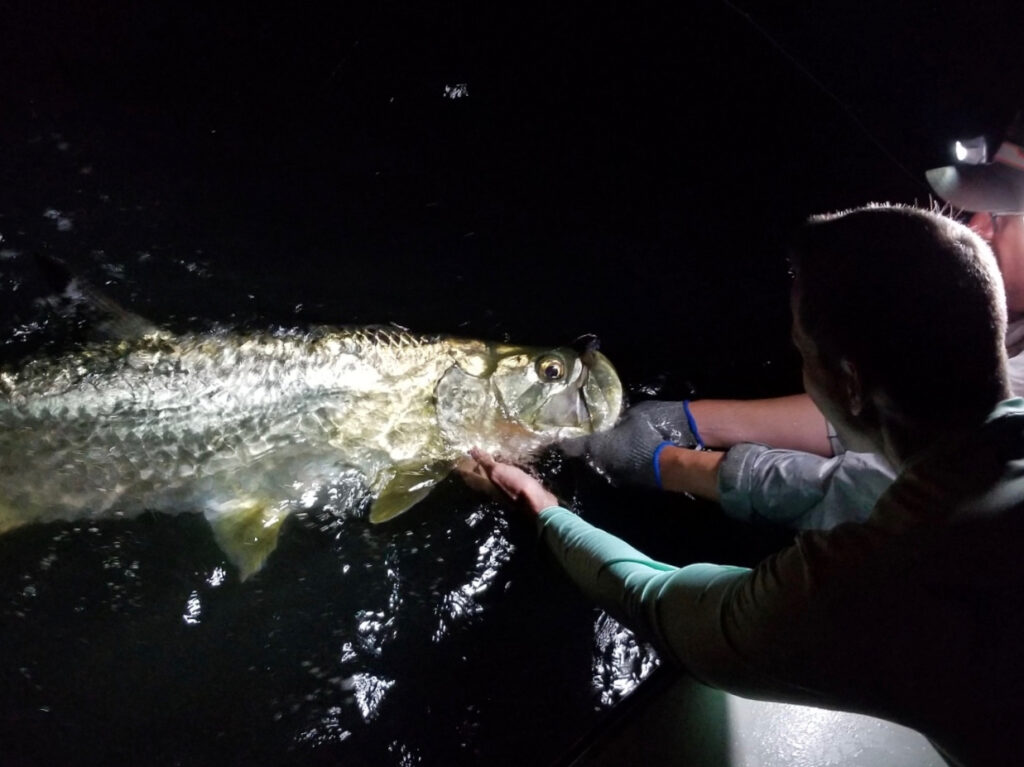 When the sun goes down a variety of fish come out to feed heavily around lighted structures such as docks and bridges. These places can quickly turn into a battle ground when a hungry Tarpon decides to eat your fly. Some of my largest Snook have been caught while night fishing. This is a very exciting and visual type of fly fishing.